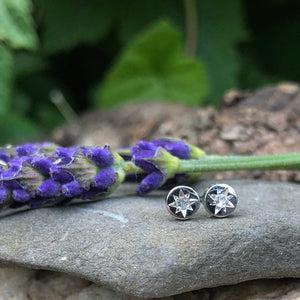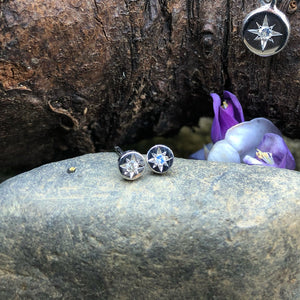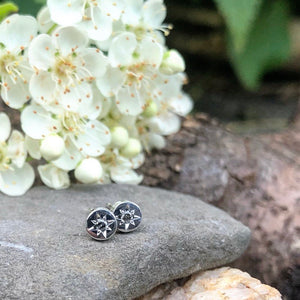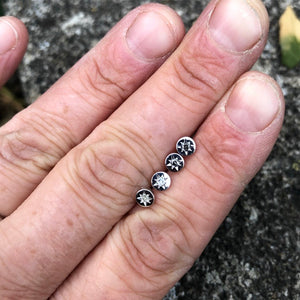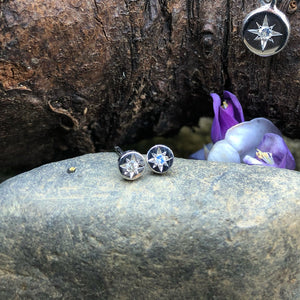 Tiny disc studs- Sterling Silver with Gemstone
These dainty little studs are just over 4mm diameter and have a 1/1.5mm gemstone star set in the centre.
Each pair is completely hand made from scratch, The points of each star are hand cut and the gemstones are held in with tiny beads.
They are a stunning accompaniment to our rough with the smooth disc necklace.  
We use only natural gemstones. Because of this each gemstone is different. We do not edit our pictures to enhance the colour of the gemstones. The flashes of colour in moonstones are quite difficult to catch in photographs. I hand select each gemstones myself. 

 We have a vast array of gemstones in stock so we can make these with almost any gemstone. Just contact us if you don't see what you like here. 
Each pair is made to order so please allow 5 days for dispatch.