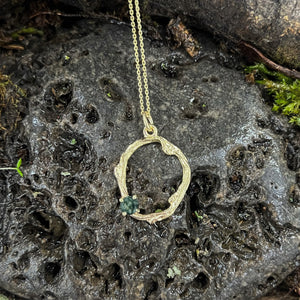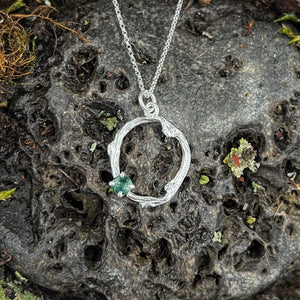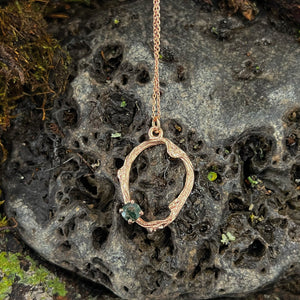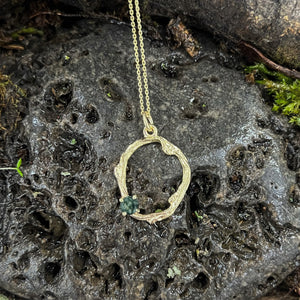 Balance-Into the Woods-Moss Agate Twig Necklace
This pendants echo's the serene and revitalizing ambiance of the woods. Its intricate details and natural textures evoke a sense of calmness and tranquility.
Balance:
With each one featuring a beautiful moss agate, a type of chalcedony known for its reputed ability to bring emotional balance and stability. It is believed to help reduce stress and anxiety, increase self-confidence, and foster a sense of well-being. This gemstone is commonly used in meditation and energy practices due to its grounding and calming effects.
Each gemstone is unique. 
Details:
Approx 12mm x 20mm x 1.3mm-Due to the organic nature of the twigs used, the shapes vary slightly.
Gemstone size Approx 4mm
Chain Length: 18in/45cm Belcher Chain
Available in Sterling Silver, 9ct yellow, rose & white Gold.
Please allow 5-10 working days for dispatch. 
White gold are made to order- please allow 3-4 weeks for dispatch.