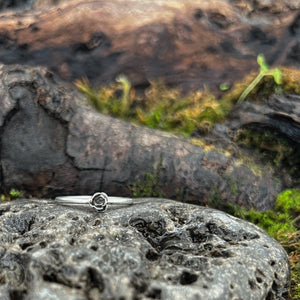 Rose Bud Stacking Ring-Love, Death & Everything In between
A little Rose Bud stacking ring. 
Love, Death and everything in between. 
Roses have been forever symbol of love and passion, with the ancient Greeks and Romans associating roses with Aphrodite and Venus, goddesses of love. 

A tiny Rose blossom Sits on a delicate 1.5mm textured round profile bands.
It works so well with the tiny mori stacking ring and the mini gemstone stacker too.
They can be worn together or separately. 
Made to order. Please allow 2 weeks for dispatch. 
On checkout, please state the size of the ring required in the customer comment section.
These can be made in any metal.
Please get in touch. if you have any questions.