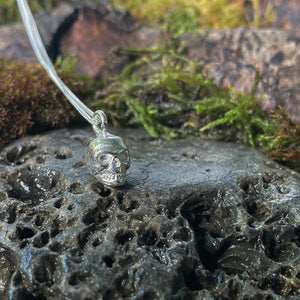 Mori - Solid Silver Skull Pendant
Petite Sterling silver hand carved skull. 
I call him Mori. I hand carved him from wax many years ago. I wear him everyday. He always reminds me to live life to the fullest. 
I have had an obsession with skulls as long as I remember.
He measures in at 7 x 9 mm
Please allow 3-5 days for dispatch.