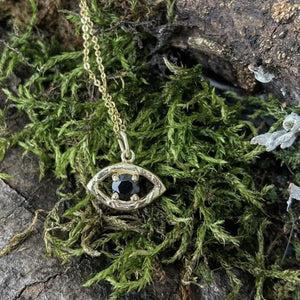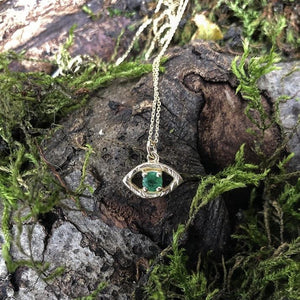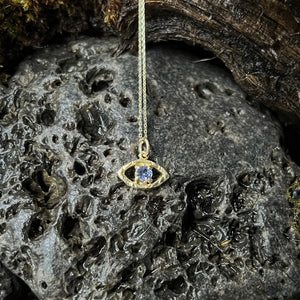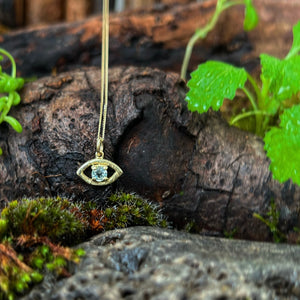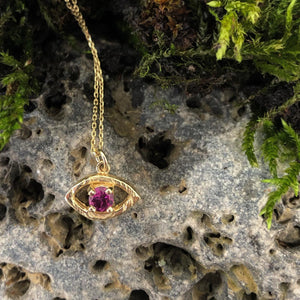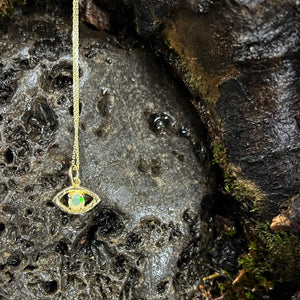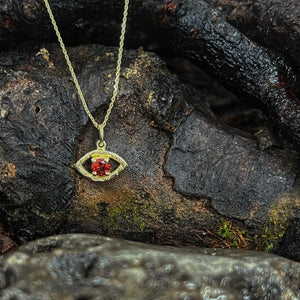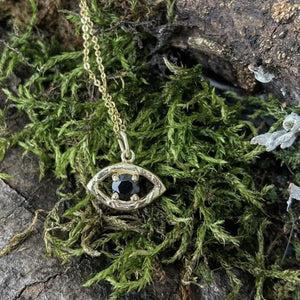 An eye for an eye - Evil Eye Pendant - Yellow Gold with Gemstone
An eye for an eye.This little beauty is An Amulet to protect the wearer against the malevolent glare of those who wish them misfortune. Worn for centuries to ward off the evil eye of others. 
This rustic finish eye has a gorgeous faceted gemstone Set in a 4 claw setting in the center. 
Please allow 5 days for dispatch.
The details
Measurements:12mm x 7mm 1.5mm 
Gemstone: 3.75-4mm Natural Gemstone.
Choose from Sapphire, Emerald, Moonstone, black spinel, White Ethiopian Opal & Rhodolite Garnet. Due to the nature of nature gemstones, there may be slight variations of colour in each one. I do hand pick each one myself to ensure they are the nicest colour.
I also have many other gemstones in stock so if you have something else in mind, Please do get in touch.
Chain: 0.8mm 18in Belcher Chain With Bolt Ring Closure.
Made to Order
Please allow approx 10-15 days for dispatch.
Sometimes they can be done quicker so please get in touch if you need them by a certain date.