Janice Byrne Goldsmith
Bespoke Services.
Crafting unique pieces is my passion.
People often request customized pieces to commemorate special occasions such as weddings, engagements, anniversaries, memorial jewellery, and significant birthdays.
I have limited availability for custom orders.
Please click below to get in touch. Fortunately, I am currently quite busy, so please allow 8-10 weeks for any custom work you would like me to undertake.
Custom order slots for 2023 are now closed to enable me to fulfill the Christmas orders.
Follow me on Instagram to keep up with my latest creations.
I am incredibly thankful for all of my wonderful clients.
Stay safe,
Janice
Get In Touch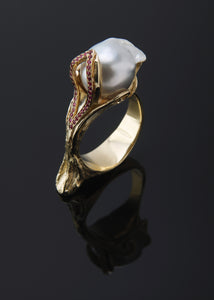 Into the Woods
Inspired by the beautiful woodlands of the Furry Glen and many of the beautiful forests in Ireland, with their winding paths, towering trees, and peaceful atmosphere, an ode to how she saved my sanity last year.
Forest bathing is the practice of spending time in nature and immersing oneself in the sights, sounds, and smells of the forest. I hope to bring a little piece of her to you with this collection.
Each piece is handcrafted using twigs and healing gemstones, creating a unique and rustic aesthetic.
I have specially chosen specific gemstones for their healing properties.
From delicate necklaces to statement earrings, I hope Into the Woods has something for everyone.
Each piece is lovingly made to preserve the beauty and magic of the natural world.
Shop Into the Woods Here
IDI Awards 2022- Winner - Accessories
I was absolutely delighted to accept the award for the Accessories category of the IDI Awards 2022.
I'm absolutely blown away by the well wishes and support I've received.
You can read more about my entry by following the link Below.
Read More Here.
The Blog that everyone wanted but nobody needed.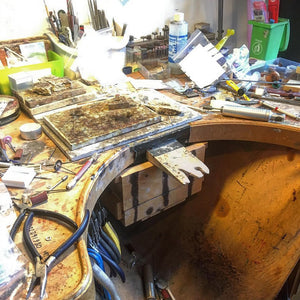 When we consider the environmental cost of our consumer habits, fast fashion is often the first culprit that comes to mind. An industry rooted in quick turnover and disposal, fast...