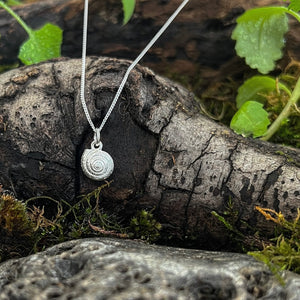 Slugs and Snails Pendant
Slugs and Snails and puppy dogs tails. That's what little boys are made of.


This little beaut was cast from a real baby snail shell. It me ages to find one that was empty and the right.
Snail weighs just under 2g and is approx 8mm x 9mm x 5mm
It comes on an 18in chain. 
Please allow 3-5 days for dispatch.