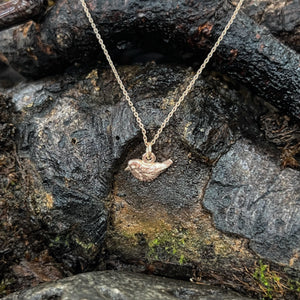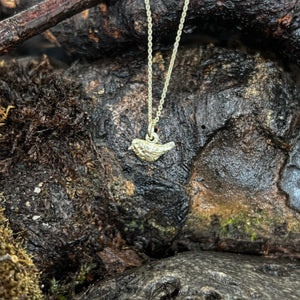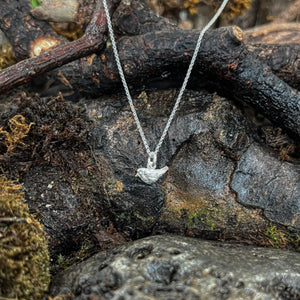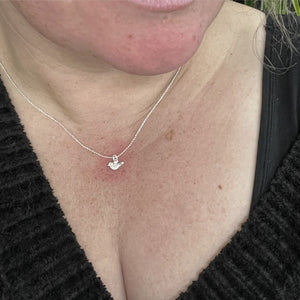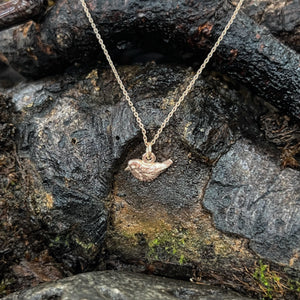 When a loved one is near-Tiny Robin Pendant.
Tiny Robin Necklace
In Irish folklore, robins are believed to be a symbol that a deceased loved one is near. It is said that when a robin appears, it carries with it the spirit of a departed soul, bringing comfort and reassurance to those who have lost someone dear. The robin's presence is often seen as a sign that our loved ones are watching over us from the other side, reminding us that they are still with us in spirit. With their vibrant red breast and cheerful demeanor, robins serve as a gentle reminder of the enduring connection we share with those who have passed on.
Description:
Handcrafted in wax and cast using Lost was casting method, this delicate necklace features a tiny Robin.
Product Details:
- Pendant Size: 10mm x 7mm
- Chain Length: 18 inches (45cm)
- Chain Type: Belcher Chain
- Material Options: Silver, 9ct Yellow Gold, 9ct Rose Gold
-White gold are made to order, Please contact us to do so.
Silver, 9ct yellow & Rose gold are ready to ship. Please allow 3-5 working days for dispatch.
Note: Please allow for slight variations in the appearance of the necklace due to its handmade nature.
Silver, 9ct yellow & 9ct Rose Gold currently in stock please allow 3-5 business days for dispatch.
9ct White gold- please allow 3-4 weeks for dispatch.