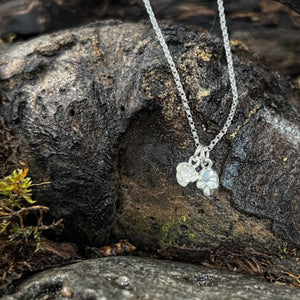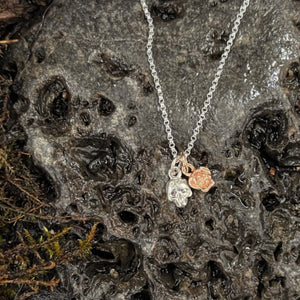 Love & Death-Tiny Skull & Rose Pendant- Sterling Silver Combinations
 Love & Death.
Love and death, entwined in fate's embrace,
One brings joy, one leaves a trace.
Love's flame burns bright, but fades away,
It's essence lingers, come what may.
In life's tapestry, love and death reside,
A dance eternal, side by side. 
Mori-Teeny Tiny Skull Pendant-Details: Skull 4.5 x 5.5mm.
Rosebud- Teeny Tiny Rose Pendant- Details: Rose 4 x 5 x 3mm.

Please allow 5-10 Days for dispatch. 
Sterling Silver Chain: 1mm 18in Belcher Chain With Bolt Ring Closure.