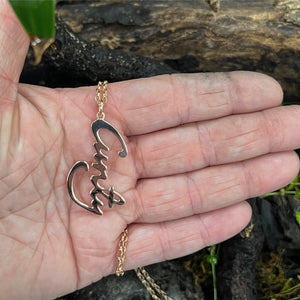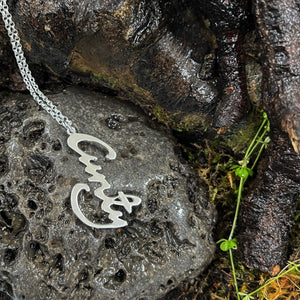 Say my Name Necklace - Cunty
Cunty. 
For the Cunty person in your life. 
Obviously I made one for myself and decided to make a couple extra to share the joy. 


Perfect size with a decent Belcher chain. 
The word was hand pierced out in my own handwriting, hanging vertically just to be different. 


It's not Blatently Cunty, but just cunty enough. and if your granny see's it you can tell her it says aunty. 

Price includes gift wrap and post. 


Sterling silver restock due 12th December. 
Gold- in stock- Please allow 3-5 days for dispatch.