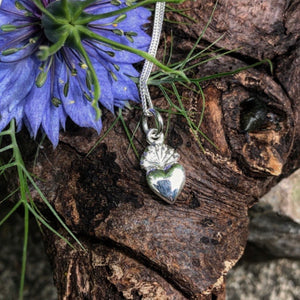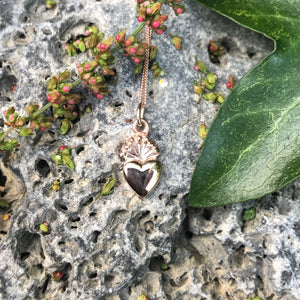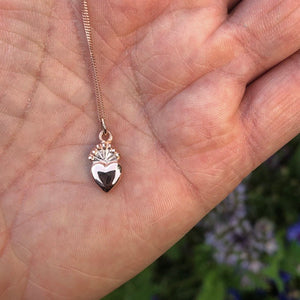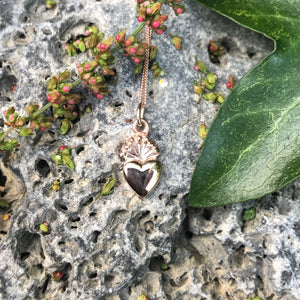 Rustic Claddagh Heart Pendant
This gorgeous little crowned heart is based on my rustic claddagh design. 

From bottom of the heart to top of the crown- approx 11mm x 7mmx 2mm. 
It comes on an 18in chain. 
 Oxidised silver version now available. Matt finish with blackened details. 
We currently have stock of silver, rose gold and yellow pieces.
Please allow 3-5 days for dispatch.