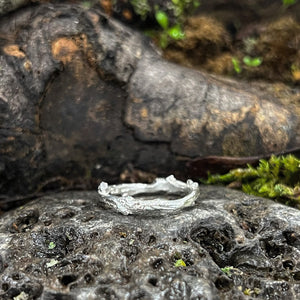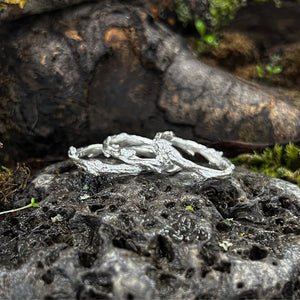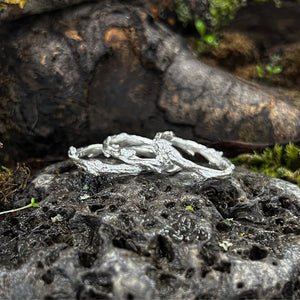 Strenght-Into the Woods-Twig Ring
 Strenght:
Trees and woods have long been symbolic of strength and resilience. They weather the elements, adapt to changing environments, and grow taller and stronger over time. The roots of a tree run deep, providing a strong foundation for growth and stability. The branches reach high, seeking light and nourishment, and providing a sanctuary for wildlife. The strength and steadfastness of trees and woods remind us that we too can weather the storms of life and emerge stronger on the other side.
This ring is a reminder of that strength that we all have inside us. Strength to endure whatever life throws at you.
A simple ring Cast from a real twig, this ring retains much of the texture of the original twig.
Smooth on the inside for comfortable fit.
The width of the ring ranges from 2mm(Narrowest parts)-4mm.(Buds)
Weight Varies depending on the size. Approx 2.5-3g
It can be made in any size so please state your ring size in the customer comments on checkout.
Please allow 5-10 working days for dispatch. 
Very limited Gold stock available.